DATA GOVERNANCE
Develop your Data Governance culture 
If you don't trust your data, you can't make decisions based on it
 Businesses collect and process data from various sources, including their company, customers, partners, and the market.
Does your business struggle with decision-making due to a lack of reliable information?
Have you ever been caught off guard by a crisis because you didn't have early warnings?
Is complying with regulations and international standards challenging due to data organization deficiencies?
Have you postponed new business plans because of incorrect information?
We give prominence to the strength of your data
Strategy, growth, management decisions, building customer trust, enhancing resilience, and rational use of financial and other resources rely on accurate data. Understanding the importance of your data and its role in making critical business decisions is vital.
A robust data governance strategy goes beyond just technology. Our approach focuses on connecting people and your business strategy, goals, processes, and flows.
By implementing our services, you will foster a data governance culture, an essential prerequisite for the digital transformation of your business. Say goodbye to delays caused by unreliable data, and let us help you rethink your approach to business.
Qualitative data leads to better results

 
WE COVER EVERY CRITICAL AREA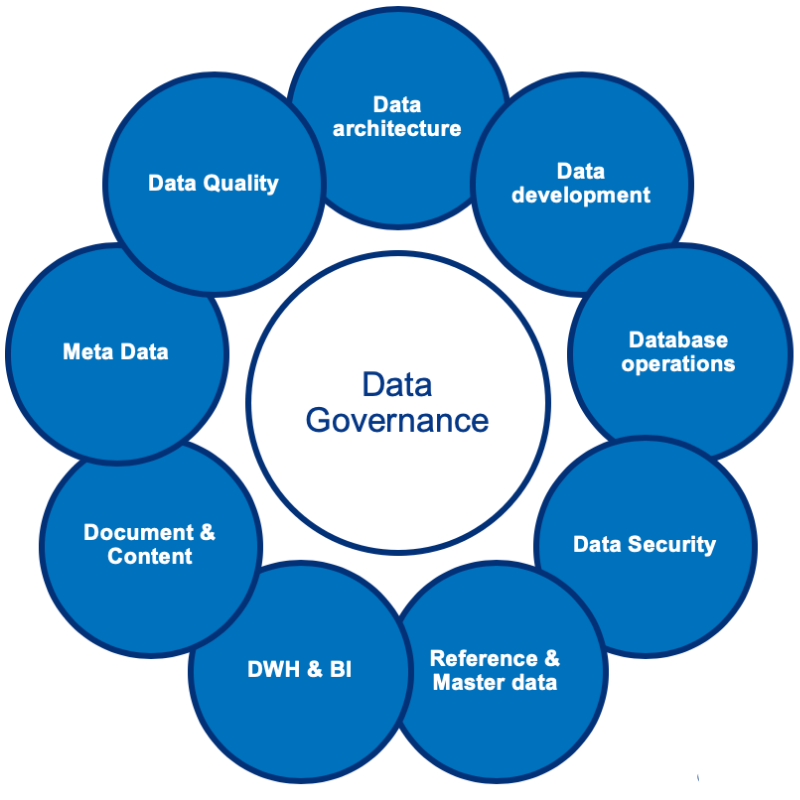 Definition of strategy and objectives
More...
We work collaboratively with stakeholders to establish strategies, set objectives, and determine the best approach for implementing them.
Data identification, classification and curation
More...
The goal is to effectively manage them for the most beneficial impact on the business, as they are crucial assets.
Mapping of flows, tasks, policies, processes
More...
Organizing and connecting to roles and responsibilities.
More...
We create the specifications for you to choose the right platform and tools for Business Intelligence fully tailored to your needs
Digitization of documents
More...
Our services include designing and implementing the digitization of your documents, ensuring they can be effectively utilized in the modern environment and seamlessly integrated with CRM, ERP, and other systems.
More...
Our objective is to ensure that everyone adopts a common language when discussing data governance. This can be achieved by encouraging participation, collaboration, and decision-making in the daily flow of data.